USA is spread over 3000 miles from east to west between the
Atlantic ocean and the
Pacific ocean. While East and West covered with the Ocean, Northern and
Southern border shared with Canada and Mexico respectively.
Weather
An interesting fact is,
all states
had little different weather than others
. North and Eastern
part are colder
than the
West and South
in winter. Spring to fall is the
best season to visit US. East and South are hotter than the
west and North in Summer. So before you plan your trip make sure to decide your destinations and check the weather report before pack your bags.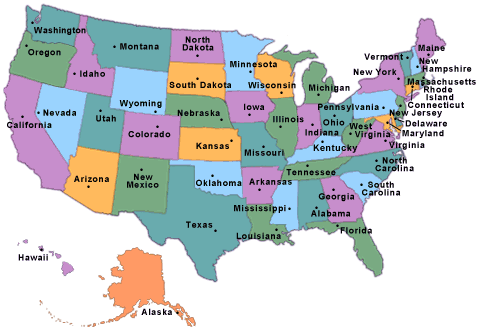 Time
In the
USA there are four time zones
Pacific time zone (UTC-8.00)

Mountain time zone (UTC-7.00)

Central time zone (UTC-6.00)

Eastern time zone (UTC-5.00)
from West to East all time zone are 1 hou
r further that other
I have traveled a
few places of USA and I am sharing my experience with
you which can help you to plan your trip.
All destinations
were unique and they offer something different than each other.